Meet the Bride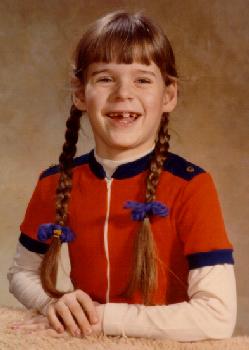 Andrea Wicks is a ten-year veteran of AMS, currently ranked as a Senior Principal.
She can usually be found working in New York City, Richmond, Atlanta, or, in rare cases, in her office in Fairfax, VA. When she's not working, she can be found in the gym lifting weights or taking spinning classes. When the weather cooperates, she can be found bicycling (when it's warm), scuba diving (when it's hot), or skiing (when it's cold). She is also a budding triathlete (note that in the picture, she is not the one on the ground).
Andrea's a veteran of approximately a dozen weddings, having stepped up to the position of bridesmaid once and once all the way up to maid of honor. However, this is her first opportunity to step up to the plate.