Meet the Groom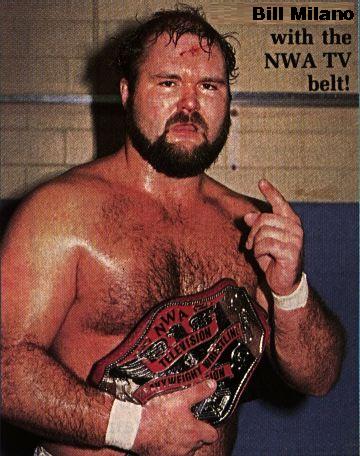 Bill Milano is a twelve-year thirteen-year (as of 6/8) veteran of AMS, currently ranked as a Senior Principal.
He can usually be found suffering nervous breakdowns in his office, and walking the floor scrounging for food. When he's not working, he can be found in the gym tearing a ligament in the aerobics room or taking spinning classes and only pretending to turn up the resistance knob. On any given evening, he can be found at home watching pro wrestling, The Game Show Network or TV Land but, in any case, he'll be on AOL IM, known as "DDT Digest".
Bill is a veteran of approximately thirty weddings, having stepped up once to the position of usher and twice to the position of groomsman, and all the way up to best man an impressive three times. However, this is his first opportunity to "walk that aisle".